©VMWare ©ESXi backup & replication with ©XSIBackup
Free edition download available, deduplication, zero aware, differential, IP backups via SSH, compatible with ©ESXi Free, unlimited restore points, cloud backup.
Note on change in technology
(unfold to read)

©XSIBackup-DC
technology has superceded old versions based in bash scripts.
Classic versions will still be
available for download
as legacy software and all registered users of
©XSIBackup-DC
can request a free
Classic Pro
license.
New
Free version
is the
©XSIBackup-DC
trial package. It is fully functional with no restrictions during 10 days since the day it is launched. Once the expiration date is reached it will still allow to manually backup VMs up to 60GB to local datastores (this can be done very conveniently through the GUI) and will also allow backups over IP during 6 hours after each reboot.
Many functionalities that before were only available in the
Pro
version now are available in
Free
: full block deduplication, a full featured GUI, differential backups, etc..., plus
XSIFS
, our propietary FUSE file system that allows granular recovery from any of the unlimited restore points.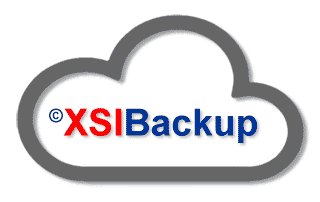 ©XSIBackup
works at the ©ESXi hypervisor level and uses the built in
©ESXi
cron service to schedule backup jobs. It is managed through an SSH session as root, just as you would manage any Linux server.
It has a minimum footprint on the server's resources yet offers close to hardware's theoretical limits at the time to backup data.
©XSIBackup
is an extremely resilient piece of software, designed for professional system administrators that prefer reliable command line tools to fancy colourful windows. Our software is used by renowned enterprises and public institutions in five continents.
We offer a fully enabled trial version that you can use to try out all features until the trial period expires. Then you can still use it to backup virtual machines up to 60 GB in size to local datastores.
An nCurses GUI allows to quickly deploy backup and replication jobs as well as to test SMTP servers and run the jobs manually.
---
Choose your ©XSIBackup Edition
Looking for some older version?: click here
Features
Free
Pro
DC
Pricing
Free
€79
$95
€149
$179
Download it!
Download
Download
Download
Buy it!
-
Buy
Buy
User manual
Manual
Manual
Manual
Current version
1.4.3.17
1.4.3.17
1.4.3.17
Automatic provisioning of space

✔

✔

✔

Block level deduplication. Block size: 1MB, 10MB, 20MB, 50MB

✔

✔

✔

Compatible with ESXi Free Edition

✔

✔

✔

Cron programmable

✔

✔

✔

Deduplicated supercompressed respositories, ratio above 97%

✔

✔

✔

Differential ESXi Backup & Replication tool

✔

✔

✔

E-mail report layout fully customizable

✔

✔

✔

Full SSH GUI, nCurses Graphical User Interface

✔

✔

✔

Granular recovery of individual files from unlimted restore points

✔

✔

✔

Hot Backup of virtual machines

✔

✔

✔

Local backups to datastores

✔

✔

✔

Native binary compatible with ©Synology NAS(root user only)

✔

✔

✔

No per CPU or VM number limitations

✔

✔

✔

Replicas ready to use

✔

✔

✔

Ultra low footprint, backup your servers while in use

✔

✔

✔

Unlimited restore points

✔

✔

✔

Backup over IP
-

✔

✔

Cloud backup to any SSH server
-

✔

✔

E-mail support helpdesk
-

✔

✔

Over IP backups (SSH)
-

✔

✔

Unlimited VM size
-

✔

✔

1 license key
-

✔

✔

2 license keys
-
-

✔
Get It!
Select a product
We offer two different options to pay online:
---
Credit Card (stripe.com)
PayPal (paypal.com)

Your account will be created automatically with your Paypal or Stripe e-mail, name and lastname. Then a welcome e-mail will be sent to that address. You may request to change it later if you want to.
You may also
request a quote
to pay by Bank Transfer.
Our website uses SSL to encrypt all communications. Once you click on the payment icon you will be forwarded to the secure context of the payment gateway.
• Enterprise Licensing
explained.
• Refund Policy
• Compatibility list
Detected tax zone:
United States
[change]

| | |
| --- | --- |
| Price | 180.00 USD |
| Taxes | 00.00 % |
| X | |
Redeem coupon:
Why ©XSIBackup?

| Other software | ©XSIBackup |
| --- | --- |
| Does not run in ©ESXi Free | It runs in ©ESXi Free |
| Run on a separate OS | Runs in the ©ESXi shell |
| Complex GB installation, third party software | 2 MB in size, copy, assign permissions and use |
| Outcome of backups depends on Windows :-| | Depends on native monolithic Linux binary |
| Limit the number of VMs and/ or cores | No license limit per host |
| Have a complex twisted licensing | No CPU limit, up to 20 hosts with ©XSIBackup-Pro |
| Can only backup/ replicate to datastores | Can backup/ replicate to ©ESXi and Linux over IP |
| Need additional devices | Any regular disk can host backups and replicas |
| Can't detect silent corruption | Can certify backups by SHA-1 algorithm |
| Aren't flexible, work in a fixed way | Extremely flexible, can integrate in IoT schemes |
| Rely on windows and user action | It's totally scriptable |
This page was last modified on 2021-04-05