Data protection software for ESXi Hypervisor 5.1, 5.5, 6.0 and 6.5
Instant recovery, the only free differential backup tool for VMWare vSphere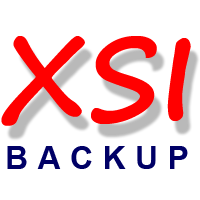 We offer support to free users through our community forum at 33hops.com/forum. Please, feel free to pose your questions and feature requests, we listen to our users.
Free VMWare backup, replication & disaster recovery solution: XSIbackup (Xerox your Server Inteligently) is a free VMWare backup solution designed for Vmware ESXi 5.1 or above environments that allows to intelligently set up completely unattended backup solutions for your virtual machines, download it free.
Yes!, it does indeed backup VMs in unlicensed or free versions of the vSphere Hypervisor, AKA ESXi
. XSIBackup is a free alternative to commercial software like ® Veeam Backup. If you use this software and find it useful please make a donation.
Download keys are valid for two downloads. You can download as many keys as you want. If you use a unique e-mail address, of course it will only be stored once.
Features:
Download xsibackup

-


(package includes manual and examples)

Request installation - 49 USD
Installation Terms



• Compatible with the free and commercial versions of VMWare ESXi, from ESXi 5.1 upwards.
• Instant recovery of data, the backed up VMs are ready to be switched on.
• No limitations, no keys, no limit in the number of VMs you can backup
• Cron programmable. Your backup tasks will be run automatically.
• Hot Backup of virtual machines, no downtime.
• Self contained, unattended backups of servers, no need for extra HW.
• Automatic provisioning of space, backup rotation, by deleting the older folders when backup disks are full.
• Detailed report per virtual machine (speed, space provisioning, times taken, etc...)
• Detailed log of every ESXi backup session.
---
XSIBackup is compatible with the following guest OS:
XSIBackup can backup any Operating System that is able to run in VMWare ESXi.
Compatibility depends mainly in the availability of
©VMWare Tools
for the guest Operating System, if you want to perform hot backups with service quiescing.
Should
©VMWare Tools
not be available for your OS, different options are available to still be able to perform hot backups: stopping services through a script or using
warm
or
cold
backup types.
In case of Linux Operating Systems,
Open VM Tools
service, which is an open source variant of VMWare Tools, is highly recommended.
Arch Linux
Debian GNU/Linux 3.0
Debian GNU/Linux 4.0
Debian GNU/Linux 5.0
Linux CentOS 4 32 bit
Linux CentOS 4 64 bit
Linux CentOS 5 32 bit
Linux CentOS 5 64 bit
Linux CentOS 6 32 bit
Linux CentOS 6 64 bit
Linux CentOS 7
Linux Debian 6
Linux Debian 7
Linux Debian 8
Linux Debian 9
Linux Mint
Linux Ubuntu 14
Linux Ubuntu 16
Linux Ubuntu 17
Red Hat Enterprise Linux 4
Red Hat Enterprise Linux 5
Red Hat Enterprise Linux 6
Red Hat Enterprise Linux 7
Windows 7 32 bit
Windows 7 64 bit
Windows 8
Windows Server 2003
Windows Server 2008
Windows Server 2012
Windows Server 2016