VMWare ESXi vSphere backup solution running as a service in the Hypervisor, compatible with versions 5.1, 5.5, 6.0, 6.5 & 6.7
Full control for VMWare ESXi backup professionals. | Resources | Change log
VMWare Backup, solution for vSphere versions ESXi 5.1, 5.5, 6.0 & 6.5.
Works on the free version of ESXi
. XSIBACKUP-PRO is used by many big corporations and governmental institutions worldwide, as well as by many SMEs too.
Try XSIBACKUP-PRO
, we offer a fully functional trial version.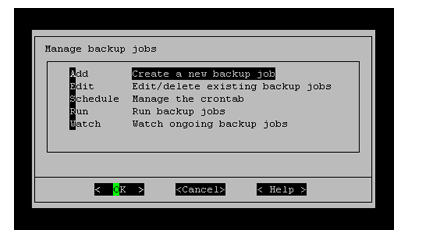 If you have used
XSIBACKUP-FREE
so far you have probably noticed it is a totally different approach to the matter, namely, to backup virtual machines hosted in VMWare's ESXi OS. There are a number of solutions out there: from big corporations willing to charge insane amounts, to nice working solutions at more reasonable prices.
Nevertheless, they all consist in basically the same; Windows hosted applications (you need at least an additional desktop) that connect to VMWare APIs (you might need an additional server), to query the data stored in your ESXi hosts across a network and store this data in some storage device, a cloud service or a tape. Should you need to recover your data, you must restore the VMs to your hosts.
XSIBACKUP-PRO uses a totally different approach. First of all it works as a service in the very same ESXi host, therefore you need nothing but XSIBACKUP-PRO to backup your VMs. It allows to copy the VMs, not only to data stores within your host, but to other ESXi or Linux servers (also Windows servers equipped with
CYGWIN
), and the VMs are ready to be switched on once the backup completes.
Professional features
All the features described here work with ESXi Free version.
Current version 11.2.9
ESXi 6.7.0 compatible.
Graphical User Interface, works over SSH.
Ready to use backups, no restore delay.
Standalone shell service, minimum footprint.
Perpetual license + free upgrades during one year.
SMTP server panel: use multiple SMTP servers referenced by Id.
Customize XSIBackup e-mail report design.
Backup up to 20 hosts and unlimited VMs with one license.
Backup to datastores bigger than 4Tb.
Chain actions upon backup end: backup jobs or external progs/ URLs.
Certify backups, compare data disks hashes upon backup completion.
© OneDiff Technology: instant hot diff backups to DS & over IP.
Borg Backup: block level + compression de-duplication backend.
© XSINAS: block-level deduplication backup device.
© XSITools: block-level de-duplication plus LZO compression.
Enterprise licensing plans available with volume discounts
Detected tax zone:
United States
[change]

| | |
| --- | --- |
| Price | 89.00 USD |
| Taxes | 00.00 % |
| X | |
Redeem coupon:
Comparison Chart

Other software
(c)XSIBackup

↓

Does not run in ESXi Free

✔

It runs in ESXi Free

↓

Run on a separate OS

✔

Runs in the ESXi shell

↓

Complex GB installation requires third party software

✔

2 MB in size, copy, assign permissions and use

↓

Limit the number of VMs/ hosts you can backup

✔

No limit at all

↓

Have a complex twisted licensing

✔

No CPU limit, up to 20 hosts

↓

Can only backup/ replicate to datastores

✔

Can backup/ replicate to ESXi/ Linux over IP

↓

Need additional devices

✔

Any regular disk can host backups and replicas

↓

Can't detect silent corruption

✔

Can certify backups by SHA-1 algorithm

↓

Aren't flexible, work in a fixed way

✔

Extremely flexible, can integrate in IoT schemes

↓

Rely on windows and user action

✔

It's totally scriptable

↓

Closed propietary solutions

✔

Management layer source code available

Licensing explained
. If you still have some doubt, please do not hesitate to
contact us
.
XSIBACKUP-PRO is totally
scriptable
, you may call it from its own cron or from any Linux cron. It can be integrated with wider scope automated systems, share the backup results with database servers or with other programs and do virtually anything you can think off.
XSIBACKUP does not depend on the vSphere APIs, thus you can use it in any ESXi host, even the free version, XSIBACKUP-PRO won't even notice the difference. It offers advanced features, as differential hot backups, only available otherwise in licensed vSphere systems through CBT technology, backup checksum certification and almost any professional feature you may need.
But most important, XSIBACKUP-PRO has been designed with you in mind. We know you already know what you want to achieve and that you are just looking for a tool that allows you to fulfil your goal. XSIBACKUP-PRO is flexible enough for you to implement the backup strategy as you have conceived it. It can integrate into other systems, run other jobs or executables upon completion, copy VMs from and to different versions of ESXi, execute jobs to other servers, upload your backups to your own cloud, etc...
With
XSIBACKUP-PRO
you can manage many servers' backups from one single XSIBackup installation. Simply add the argument --host=xxx.yyy.zzz.xxx to any cron line and have that XSIBackup command executed to that machine. XSIBackup will store the remote XSIBackup session log locally so that you don't even have to login in the other hosts to have an overview of the whole backup at a datacenter level. The EULA of XSIBACKUP-PRO allows you to manage up to 20 ESXi servers from one single crontab. If you need a license for a higher number of servers, please check our
Enterprise licensing
plans. If you represent a
Non Governmental Organization
, please
contact us
to get your special price. You can solve most licensing questions in the
Licensing F.A.Q.
.
---
(*) The page attempts to autodetect your country,
if it's not correct change it manually
. Citizens of the European Union are subject to VAT taxes.
In case you represent an enterprise with a valid EU VAT number, click on the "Own valid EU VAT number" checkbox to have VAT deduced from your purchase
. The "rest of the world" will be charged with no taxes as per the current EU regulations.
(**) Our system is automated, you will receive a welcome e-mail and your profile will be enabled automatically. In case some human intervention is required, our work hours are from
10:00 to 20:00 h. UTC Monday to Friday
, we have limited human resources during the weekends.
---
PAYMENT METHODS:
1 -
Credit Card Online
: you can pay by credit card by clicking on the Credit Card icons in the shopping cart. Our current CC processor is
stripe.com
, which is a well known enterprise that complies with the highest industry security standards.
2 -
Bank transfer
: just
send us a form
and we will send you a quote with the BIC/SWIFT account code.
---
INVOICES:
We issue proper invoices to every client upon purchase, if you need a quote, just
send us a form
.
---
Should you trust us?:
Well, I wonder that about every site, when I am about to buy something on the Internet. We have chosen well known Credit Card Processors that pledge to current industry security standards. On top of that we do not store any kind of Credit Card information and all communication with the payment gateway is secured between your browser and the credit card processor servers.
Is purchase secured with SSL?:
Yes, this page is secured through an SSL certificate for the web content. As soon as you enter PayPal's shopping cart you'll be under their secure server context. The shopping links point to PayPal's secure server.
XSIbackup Pro vs XSIBackup Free, compare features.
Feature
© XSIBackup
Free
© XSIBackup
Pro
Download
Buy now
Price
Free
99,00 EUR
115.00 USD
Renew now! (additional 1Y suscription)
-
39,00 EUR
44.00 USD
Compatible with the free and commercial versions of VMWare ESXi, from ESXi 5.1 upwards.
✔
✔
Command line tool with real time output, self contained, runs directly in the hypervisor.
✔
✔
Cron programmable. Your backup tasks will be run automatically.
✔
✔
Hot Backup of virtual machines, no downtime.
✔
✔
Automatic provisioning of space by deleting the older folders when backup disks are full.
✔
✔
Backup rotation with user definable disk space to use.
✔
✔
© OneDiff Technology: instant diff backups to Datastore & over IP
✔
✔
© XSITools: block-level de-duplication with LZO compression to any FS, including VMFS (no restore feature).
✔
✔
SSL secured transfers.
✔
✔
Create SSL-trust durable transparent access between servers.
✔
✔
E-mail report.
✔
✔
Backup to volumes bigger than 4Tb.
-
✔
Built in Graphical User Interface
-
✔
Support helpdesk
-
✔
S.M.A.R.T. report.
-
✔
Support for proper quiescing of Windows & Linux guests
-
✔
© XSIDiff binary, maximum speed between ESXi hosts
-
✔
Backup ESXi configuration.
-
✔
Use --date-dir option in IP backups
-
✔
Free upgrades during one year
-
✔
Customize XSIBackup e-mail on every execution
-
✔
Fire events onsuccess & onerror, shell and HTTP
-
✔
© XSITools: block-level de-duplication with LZO compression over any FS with restore feature.
-
✔
Certify backups, compare hashes upon backup completion
-
✔
Perform Warm backups, compatible with any OS
-
✔
Centralize backups in one master server
-
✔
© OneDiff Technology: instant diff backups with file integrity certification
-
✔
Trivial Check: quick integrity check on backed up files.
-
✔
Extended Rsync Support to a great variety of OSs & NAS devices (Linux/ Unix)
-
✔
© XSINAS: inline block-level deduplication appliance
-
✔
Borg Backup: deduplication + compression backend support
-
✔
Delete folders older or newer than X days upon backup job
-
✔
Download
Buy now
---
XSIBackup is compatible with the following guest OS:
XSIBackup can backup any Operating System that is able to run in VMWare ESXi.
Compatibility depends mainly in the availability of
©VMWare Tools
for the guest Operating System, if you want to perform hot backups with service quiescing.
Should
©VMWare Tools
not be available for your OS, different options are available to still be able to perform hot backups: stopping services through a script or using
warm
or
cold
backup types.
In case of Linux Operating Systems,
Open VM Tools
service, which is an open source variant of VMWare Tools, is highly recommended.
Arch Linux
Debian GNU/Linux 3.0
Debian GNU/Linux 4.0
Debian GNU/Linux 5.0
Linux CentOS 4 32 bit
Linux CentOS 4 64 bit
Linux CentOS 5 32 bit
Linux CentOS 5 64 bit
Linux CentOS 6 32 bit
Linux CentOS 6 64 bit
Linux CentOS 7
Linux Debian 6
Linux Debian 7
Linux Debian 8
Linux Debian 9
Linux Mint
Linux Ubuntu 14
Linux Ubuntu 16
Linux Ubuntu 17
Red Hat Enterprise Linux 4
Red Hat Enterprise Linux 5
Red Hat Enterprise Linux 6
Red Hat Enterprise Linux 7
Windows 7 32 bit
Windows 7 64 bit
Windows 8
Windows Server 2003
Windows Server 2008
Windows Server 2012
Windows Server 2016