©VMWare ©ESXi mount .vmdk disks in linux
Contents
---
How to mount a .vmdk disk in linux to access individual files

©Windows NTFS

To add support for the NTFS file system to our Linux server we need to add the NTFS-3G driver. It is directly available from our installed Linux repositories through the EPEL repository so we just issue the yum install command.



There are several ways to achieve the same result, namely access contents in a virtual .vmdk disk. We have found the following procedure very straight forward and reliable. We will use the kpartx utility, which is included in CentOS 7 minimal install. Running the below command will attach the .vmdk file to a loopback device and show the partitions inside of it.



Now we can mount the partition we want to access in the .vmdk disk in some mount point like /mnt/guest. In our case we are accessing a Windows 7 .vmdk, thus we want to access the partition that contains the data: loop0p2, as loop0p1 will be the boot partition.



From this moment we can access the contents of the Windows 7 virtual hard disk at /mnt/guest.

Given the fact that many people use Windows desktops to work, you can easily connect to the ©XSIBackup-DC server using any graphical SCP client, like WinSCP to browse the /mnt/guest dir and recover the files you want.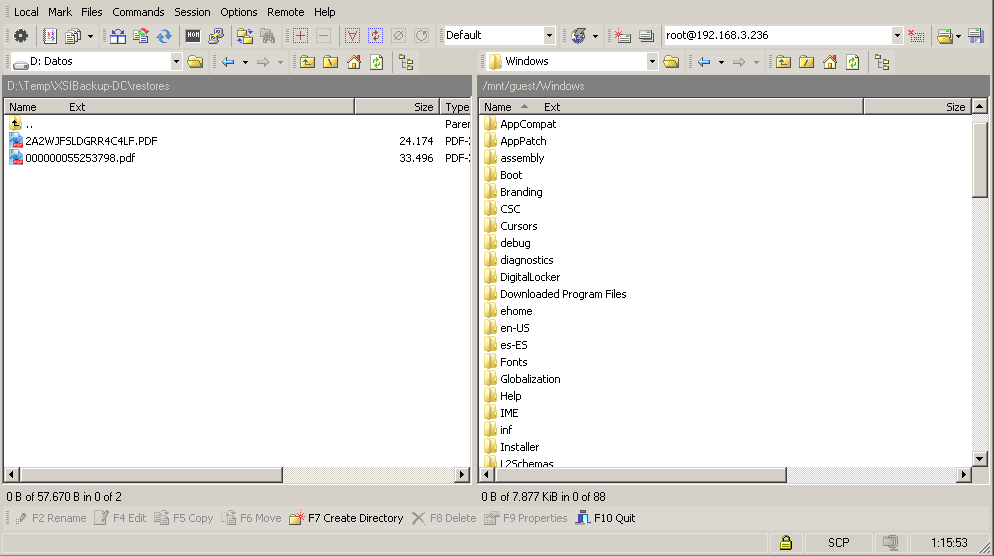 Linux LVM

In case you want to mount some linux LVM partition, you will need to first use kpartx to mount the virtual disk as a loop device.



Then scan for LVM logical volumes with lvscan



Now simply mount the volume you want to access:



And browse its contents to extract some file



Daniel J. García Fidalgo
33HOPS