This post applies to
©XSIBackup Free & Pro Classic
, which have been deprecated. Consider changing to use
©XSIBackup-DC
, which also offers a
Pro
version as an intermediate product.
XSIBACKUP-PRO GUI Manual 5/7
Choose an SMTP Server
You will now be prompted to choose a backup server for the backup job report submission.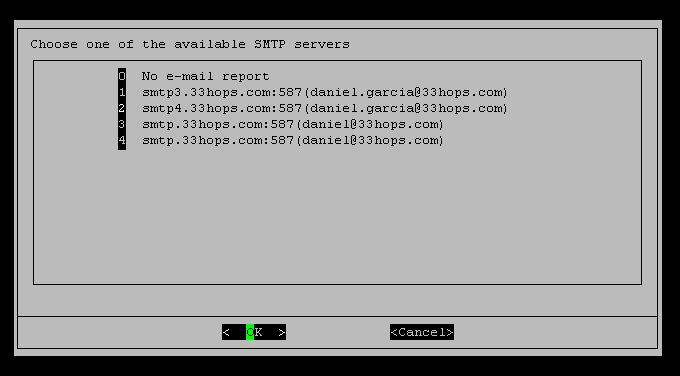 And right after you will be asked to enter the e-mail address you wish the backup report to be sent to.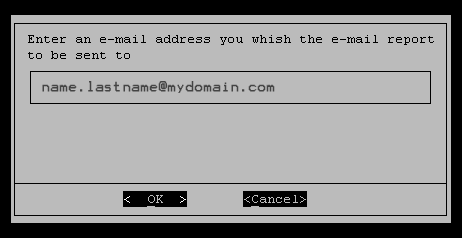 You can add multiple e-mail addresses separated by commas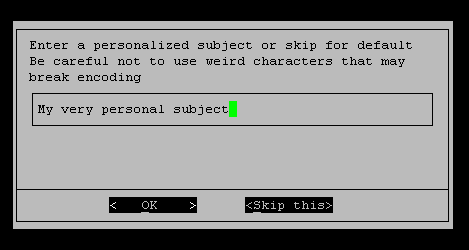 You can also add a custom subject that will be integrated with system messages in your e-mail report
The last step is to assign a backup Id and backup description to the just configured job.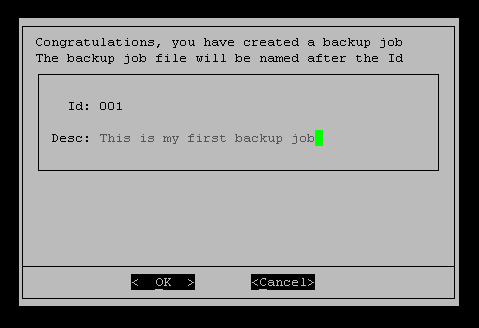 Try to choose something short as the Id, also something that can be sorted numerically or alphabetically, i.e: 001, 002, 003.
There's a 5 character limit in the length of the backup Id and a 40 character limit on the description field. It has been thought to enter user defined codes following a convention. You have the description field to add more descriptive information.
Editing Backup Jobs
Once you have created backup job and it has been added to the /jobs folder, you can edit it with the GUI. The process is exactly the same as creating it. You will be taken through the same screens than when you created it, but this time some values will be preselected. You must be careful not to change some value unadvertedly when editing jobs with the GUI.
Another way to edit backup jobs is by editing the backup job files stored at the /jobs directory. You will see all commands, as explained in the Man Page there, one per line. You can edit values and change them as desired, in any case, you have to take on account that, when editing manually you will necessarily need to type commands as the program expects them, as in this case imput will not be filtered by the GUI. Visit the Man Page to check whatever configuration value you may doubt about.
Backup Job Files
When you configure backup jobs using the GUI, you are simply adding the classic command line arguments explained in the Man Page:
https://33hops.com/xsibackup-help-man-page.html
This commands are added to a file that is stored under the /jobs directory, relative to the installation path. There's a file per job, named after the job id. All files are made executable, so you can call them directly with an absolute path. In fact this is what the cron does. You can also invoke them from the command line to have the output on screen for an interactive session, Just use the --run-backup argument, you have to parse the job Id to this command,
i.e.: ./xsibackup --run-backup=001
This page was last modified on 2018-06-12