Low cost PBX for the SME world
Cheap & small yet extremely efficient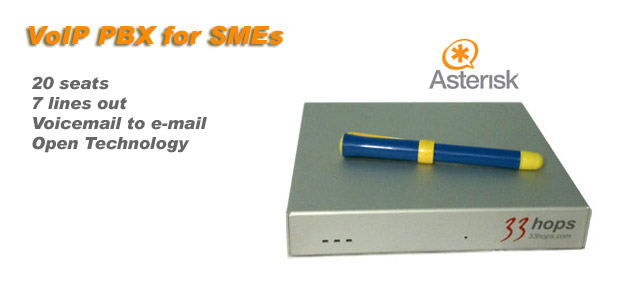 .
VoIP PBX designed for SMEs. It will equip your enterprise of all the telephony infrastructure that you may need and at the same time you will benefit of VoIP telephony tariffs. Your phone bill will be highly reduced. For more advanced configurations visit PBX CallCenter

Features:
- Up to 20 seats.
- 7 lines.
- Multiple providers configurable for fixed line & mobile calls.
- Customizable IVRs.
- Voicemail with recording sent to e-mail/ smartphone
- Call recording.
- Compact, lightweight.
- Low consumption ( < 4W).

By combining VoIP with our Private Cloud system and Cloud Backup you can build resilient and compact systems that can handle all your data and telephony needs in one single server, reduce your maintenance costs and gain productivity at the same time.


This page was last modified on 2014-07-23